When severe weather compromises your roofing, count on us for the storm damage repairs you need.
Everything within your home depends on the roof to protect it, so when severe weather strikes, finding the right roofing company to fix any damage to your roof is essential. Here at Hicks Residential Roofing, we have more than 40 years of experience in the roofing industry, and our team would be proud to assist you when you need storm damage repair services for your Kennesaw, Georgia home.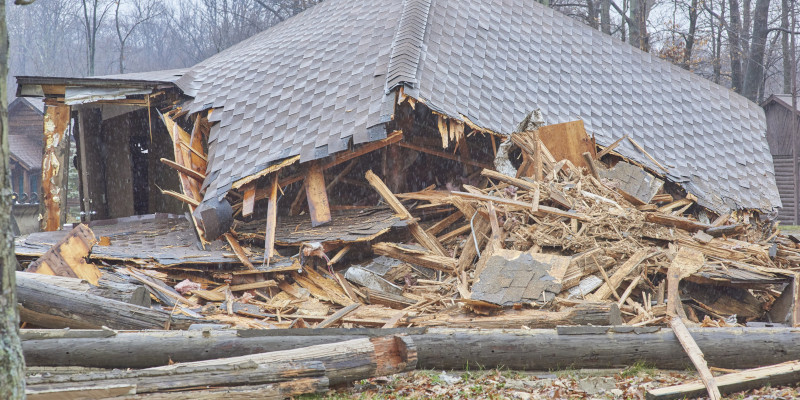 Storm damage can take many forms, but our skilled team can tackle them all. Whether the damage is something fairly isolated, like missing shingles or flashing, or more significant, like cracking or caved-in areas from fallen trees or limbs, fixing the problem as soon as possible is critical for ensuring that the rest of your house doesn't suffer damage as well from being exposed to the outside elements. Our team will work quickly and carefully to provide the storm damage repairs you need to protect your home.
A major benefit of working with our team after your roof has suffered storm damage is that we can get you a quote for repairs faster than many other companies. We are able to provide estimates in minutes once we've gathered the appropriate information about your needs, making it easier to get things back to normal quickly after a storm has left destruction in its wake. If you'd like to learn more about our services or inquire about getting a quote, don't hesitate to reach out to us today.
We understand the value of using high-quality, proven materials in all of our roofing services, which is why we always prefer to use GAF products on any job we do. GAF has the distinction of being the oldest and largest roofing manufacturer in North America and is also a 100% privately-owned American company.
To learn more about our storm damage roof repair services or request a quote, please contact us today.
Similar Services We Offer: