Our commercial roofing services can help protect your business.
You might not realize it, but your company could be significantly impacted by the condition of your commercial roofing. A well-installed and maintained roof is essential for your Kennesaw, Georgia business property to succeed and maintain its integrity. At Hicks Residential Roofing, we can help ensure your roof works to its full potential. Consider its impact on your business, and then contact our team for an assessment.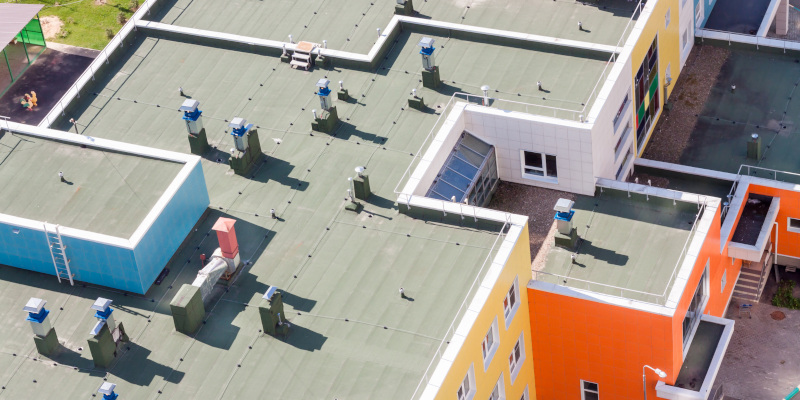 A broken or poorly maintained roof may lower the overall value of your commercial property, especially if you lease the space to tenants. Also, if you invite investors to your property and they notice you need commercial roofing repairs, they might be less willing to invest in your business.
Another thing to consider is that roof leaks can cause water damage within your building, harming your inventory and the building's structural integrity. When this happens, it can interfere with your business operations and cause you to lose money. To eliminate this risk, contact our commercial roofing team to evaluate your roof's condition.
Energy efficiency can also be improved by a properly insulated and maintained roof. Poor insulation on an old or damaged roof can cause heat loss in the winter and higher cooling bills in the summer. This can directly impact your utility bills, and you may wind up paying much more to keep your building at a comfortable temperature.
A proactive commercial roofing maintenance schedule is essential if you want to keep your business up and running. Contact our team for all the services you need to keep your Kennesaw commercial roof in excellent condition.