We offer wind damage repair services, as well as preventative care to help keep your roofing strong.
When you think of things that can damage your roof, falling objects like trees and branches are probably the main things that come to mind. While those are certainly common culprits, there are plenty of other natural elements that can compromise your roofing, not least among them being the wind. No matter what kind of roofing you have, strong winds can cause major issues, tearing away shingles or tiles, peeling back metal panels, loosening flashing, and more.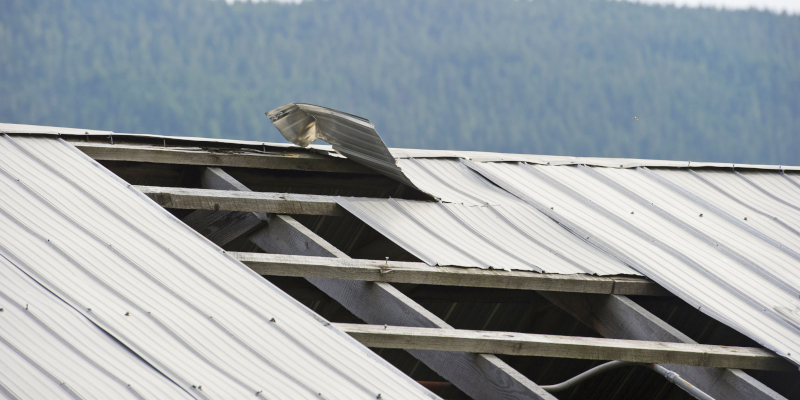 In the Kennesaw, Georgia area, strong winds often accompany severe weather like tornadoes, hurricanes, and thunderstorms, and in those circumstances, prompt action is essential. Having a reliable company to provide wind damage repair services can make all the difference, and if you live in the Kennesaw area, our team is ready to be the ones you turn to.
At Hicks Residential Roofing, we provide wind damage repair services that can restore your roofing, and we also offer preventative services like inspections and maintenance to help ensure that when the wind picks up, your roofing will stay put. We have over 40 years of experience in the roofing industry, and in that time, we've learned how to safely and effectively identify and repair wind damage so that you and your loved ones are protected from the outside elements.
When you contact us about wind damage services, we'll take the time to carefully assess your roofing and make a plan for how to restore it. We take great pride in using GAF products whenever possible for our roofing work, since we know that quality materials produce quality results. Once we've had a chance to assess the wind damage, we can often get you an estimate for the required services in minutes rather than keeping you waiting around for hours or even days just to get a quote. If you decide to go with us, we'll handle the repairs and restorations carefully, treating your home as if it were our own.
To learn more about how we can help you prevent or repair wind damage to your roof, contact our office today.