We offer types of roofs we know are proven to be effective for protecting your home.
Often, when a roofing contractor tells you that they offer all types of roofs, they really do not. That is because, when you've been doing roofing for as long as we have, you learn a thing or two about what provides the most reliable performance. If there is a product that our experience has taught us does not live up to the hype, we cannot in good conscience recommend it. At Hicks Residential Roofing, we have seen many types of roofs over the years, and we believe that asphalt shingles manufactured by the oldest and largest manufacturer, GAF, are the best to be found. Here are a few styles that we are happy to discuss with you if you have questions about these types of roofs: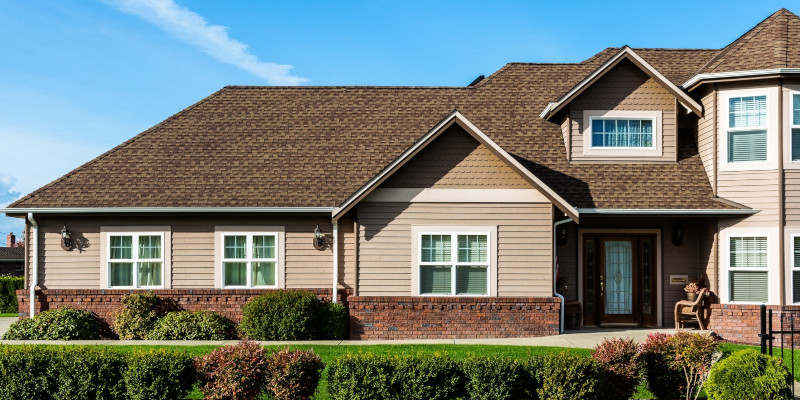 3-tab shingles- This is the most economical roofing option to keep your Alpharetta, Georgia home protected against the elements. This product comes with a 25-year transferrable warranty. You will have a variety of colors to choose from, making it easy to match the aesthetics of your home. Another part of the warranty you should know is that they include a 110-mph wind warranty.
Architectural shingles- If you want the best bang for your buck, dimensional or architectural shingles may be your best option. They give you the performance you are looking for with great curb appeal and value. This option comes with a lifetime transferrable warranty with a wind rating of 130 mph. Accessories to finish off the look you want are also available.
Designer shingles- The top-of-the-line solution for your roof! Designer shingles come in a variety of patterns and thicknesses to match your home. They also come with transferrable lifetime warranties. Accessories to give your home the appearance you are looking for are available as well.
Cool roof- Cool roofs are the choice for the energy conscious home owner. Cool roofs are made from energy saving shingles. Save on cooling costs during those hot Georgia summer months. In addition, your local utility provider may offer incentives for using a cool roof.
If you would like to know more about these types of roofs or have questions about any of our roofing services, don't hesitate to reach out to us.
---