Owning or managing a commercial building means you have to keep a watchful eye out for any structural issues. One of the most important structural elements of any building is the roof. Since it's responsible for protecting the interior from the elements and enclosing the entire space, the commercial roof is extremely important, as well as costly to replace, so it's important to keep it in excellent condition and make sure it performs well for as long as possible. To do that, you need regularly scheduled commercial roofing inspections.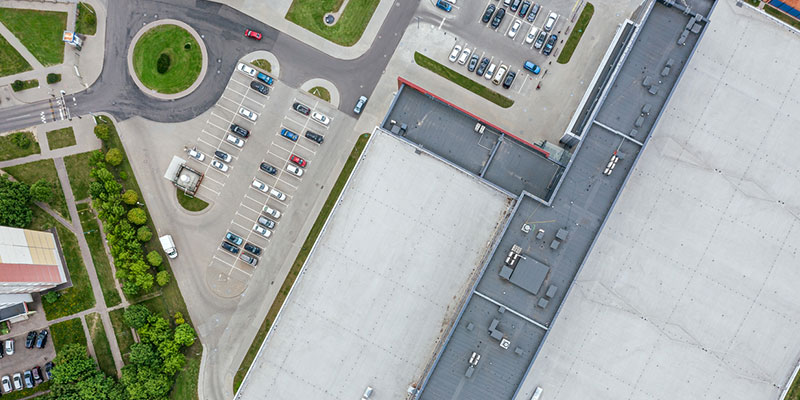 Depending on who you ask, most experts say commercial roofing inspections should take place twice yearly or at least once a year. Frequent check-ups will ensure that any potential or existing problems can be resolved early so that they won't get worse. Here are a few other reasons why commercial roofing inspections are essential:
Prevents Water Damage- If no one checks and maintains the roof periodically, debris will accumulate and may lead to drainage problems, like ponding. Commercial roofing inspections will either give you the peace of mind that there are no moisture issues or allow you to fix them promptly.
Protects Your Warranty- Roof warranties should help you cover the costs of certain repairs, but roofing companies may not honor your warranty if you don't do your part to keep your commercial roof in good condition. By getting your roof professionally inspected regularly, you may be able to save money when repairs are required.
Helps with Insurance Claims- If you need to file an insurance claim for damage to your roof, perhaps after a storm, you'll need a professional to check out how bad the damage is and document it for your insurance company. Commercial roofing inspections provide insurance adjusters with the information they need.